Clear skys and good lighting.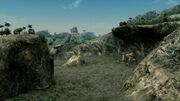 Evening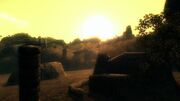 The sun is setting making it easy to hide in the shadow to ambush the enemy
Foggy
The map is filled with fog reducing the players field of visions
Tips and Strategies
Edit
The hidden path can make or break the match  given that most of the fighting take place in the center of the map making it easy to flank the enemy.
Ad blocker interference detected!
Wikia is a free-to-use site that makes money from advertising. We have a modified experience for viewers using ad blockers

Wikia is not accessible if you've made further modifications. Remove the custom ad blocker rule(s) and the page will load as expected.