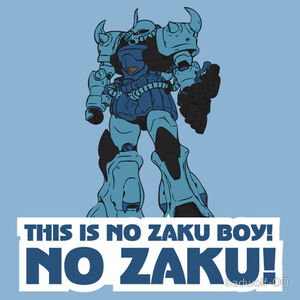 Attention all Wiki Contributors, This is a list of all the MS units that are missing a whole page or data. Anything you add a page or so, Please put in ( ) what is missing if you are missing any data on it. Otherwise if it's completely filled in. Please Remove that unit from the list. If you find that a new MS is added into the game or find that a MS is lacking Data on it's own page, Please add it on to the list!
Missing Zeon MS Info/Pages
Edit
Shin Matsunaga's Zaku II FS
Dom Heavy Combat Type/HC (Missing Weapon Data)
Dowadge
Gelgoog Commander Type/S (Missing all Data on it)
Efreet (Missing All Data on it)
Gelgoog Cannon
Dom Tropen (Missing Data on One skill)
Gelgoog Mass Production Type (Needs weapons + Picture)
Kampfer (Missing weapons and Skills)
Zaku I Sniper Commander Type ( Weapons + Data)
Zaku II Kai B-Type (Missing Weapons and skills)
Zaku II Kai/Fz (Missing Weapons + Skills)
Missing Earth Federation Forces MS Info/Pages
Edit
Mass Production Guntank (Missing Weapons)
GM Night Seeker
Blue Destiny Unit 1 (Missing Stats + Weapon Data)
Gundam Ground Type "GM Head" (Missing Picture)
G-3 Gundam (Missing Weapon Data)
Blue Destiny Unit 3 (Missing Abilities Data)
Gundam Alex (Missing Abilities Data)
Mass Production Guncannon (Missing Weapon Data)
Ad blocker interference detected!
Wikia is a free-to-use site that makes money from advertising. We have a modified experience for viewers using ad blockers

Wikia is not accessible if you've made further modifications. Remove the custom ad blocker rule(s) and the page will load as expected.